Behind the Scenes of a Greek Orthodox Priest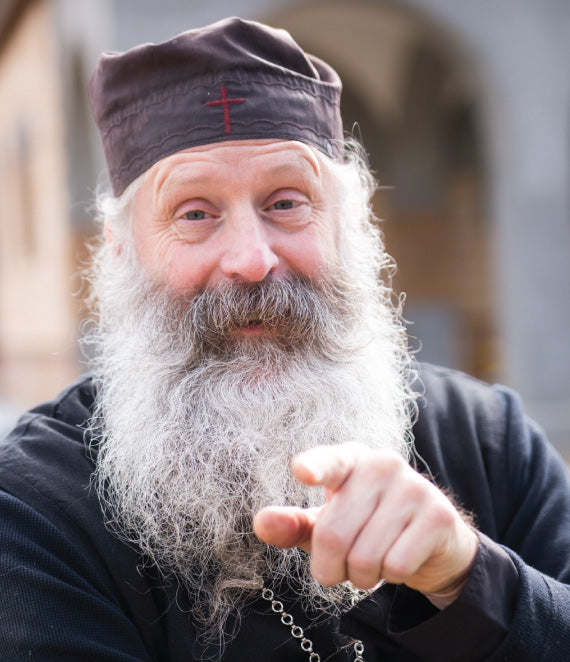 From My Hand to Your Cup
If you've stumbled upon our website or seen our coffee while out and about in Washington, you may be wondering, why the name Father Michael's? The answer is quite simple, Father Michael is indeed a Greek Orthodox Priest.

And why coffee, you ask?

Because he has a deep passion for crafting the perfect cup of coffee. Father Michael sees his passion and knowledge of coffee as a gift, and with all things in life, gifts should be shared. To him, life is a great blessing, and he wants to pass that blessing on to others, from his hand to your cup.
Buy Coffee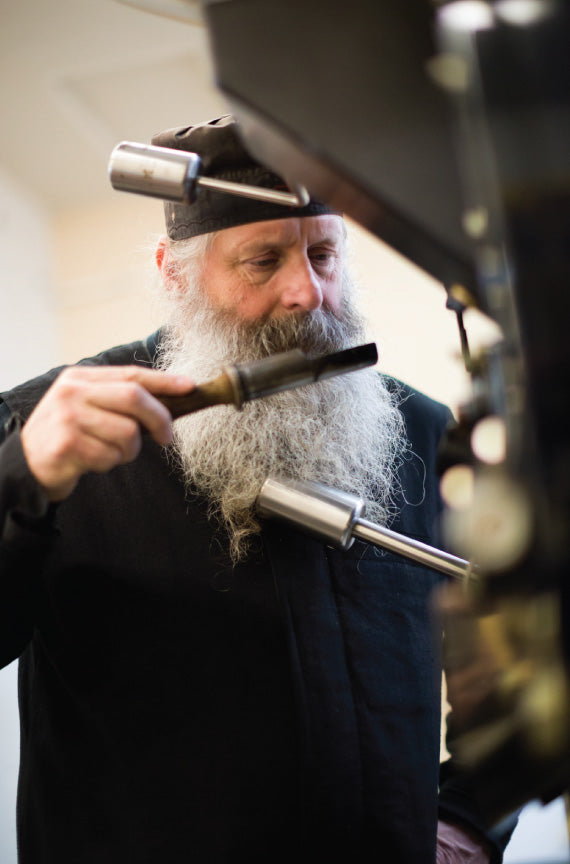 Who doesn't need a little blessing now and then?
Nestled in the wooded Simcoe Mountains of Washington, Father Michael thoughtfully roasts coffee beans in the quiet of his wilderness shop. Father Michael is committed to roasting only the world's finest flavorful coffee beans, which he carefully sources and serves only at the peak of their season. He takes great pride and care in providing consistently fresh and flavorful coffee to his customers. Father Michael imparts love into each cup with the intention that it will revive you, warming you up, and help you start the day.
His journey to crafting coffee was circuitous to say the least. Father Micheal tells his life story in one colorful rhythmic statement that sounds more like a song or rhyme than a biography, "Made in Texas, sprung from a Kentucky holler, reared in Alaska, landed in Washington, tucked in the mountains, roasting coffee just this side of paradise." His coffee is a rich and diverse as his life story, and his menu of 14+ blends, cold brews, and single origin beans is ever evolving, ebbing and flowing as he curates a selection of only the finest coffee for his customers.
Father Micheal offers a carefully curated selection of coffee, which you can explore in detail here. He has sourced the finest beans from around the world, including Indonesia, South America, and Africa. Additionally, he has thoughtfully crafted a variety of blends that offer delightful combinations of notes. His best seller is his signature, Father's Blend, a heavy to medium melange roast crafted with beans from Indonesia and Central America that is well balanced and creamy to taste.
Specialty coffee crafted by a Greek Orthodox Priest. You'll be hard pressed to find it anywhere else in the world. Get to know Father Michael and his love of hand crafted coffee by exploring this website, following him on social media, or sampling his product at a local farmer's market in Washington.